Lease vs. Finance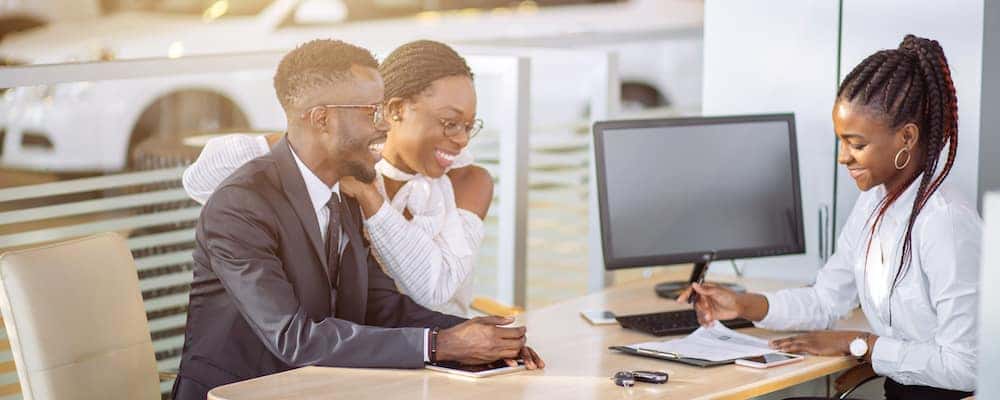 If you are ready for your next vehicle in Middletown commutes, you might be asking yourself, "should I buy or lease?" There are benefits to both leasing and buying your next car, and depending on your lifestyle, budget, and needs you might find that one is better for you than the other. Compare leasing vs. financing at Old Saybrook Chrysler Dodge Jeep RAM, and contact our finance center if you have any questions!
Benefits of Buying
No Mileage Restrictions: If you expect to drive longer-than-average distances, buying imposes no restrictions on miles per year.
Total Ownership: You are free to do with your car whatever you want if you decide to buy.
Customization: You can modify, accessorize, upgrade, and decorate your vehicle to create your ideal car in Middletown.
Ability to Sell: Since you're not locked into a lease agreement, you can opt to sell your vehicle whenever you choose.
Financing Options: The car financing process is a bit more straightforward than leasing, and there is more flexibility for those with less-than-perfect credit scores.
Refinancing Options: You can refinance your loan to lower your interest rate and monthly payments after you've purchased your car.
Less Cost Over Time: Though buying a new car is more expensive in the initial period, you will generally save money on total cost if you keep your vehicles over the long term.
Benefits of Leasing
Lower Payments: Both monthly payments and down payments tend to be lower with lease agreements.
Lower Sales Tax: Leasing significantly lowers sales tax in most states.
Trade-In Process: When your lease term is over, the process of getting your next leased vehicle is simple. Pay any remaining fees, return your lease, and start leasing the next vehicle of choice.
Great Coverage: Warranty coverage and maintenance is simple when leasing–issues that pop up under your warranty within the mileage limit are usually covered.
Options: Leasing gives you access to the latest technology in the newest models, and clear-cut options if you feel overwhelmed by all the choices.
Explore Leasing and Financing Options at Old Saybrook Chrysler Dodge Jeep RAM
Explore all of our new vehicles near Madison to find your favorite model, then apply for financing to get started toward your next model! If you have any questions about loan payments, loan terms, or lease terms, visit our finance center and our experts can go over your options.
More From Old Saybrook Chrysler Dodge Jeep RAM
It's been a long wait for the return of the Jeep Wagoneer to Middletown streets, but it's finally on its way, and it's pulling out all the stops! The Jeep Wagoneer towing capacity reaches a whopping 10,000 pounds, while the Jeep Grand Wagoneer towing capacity goes all the way to 9,850 pounds, making them both…

After nearly 30 years away from Middletown streets, the Jeep Grand Wagoneer is back! A legendary family-hauler, the Jeep Grand Wagoneer has a 3rd row seat for optimum seating and cargo space unlike anything you've seen. It's all part of the vintage-inspired modern design that gives the Jeep Grand Wagoneer interior a style all…

There are plenty of roads to travel in the Middletown area, and there's no better way to do so than in a 2021 Jeep Grand Cherokee interior. With comfortable features and the legendary Jeep Grand Cherokee cargo space, you'll be able to get your gear where you need it to be without sacrificing the…