How to Check Your Tire Pressure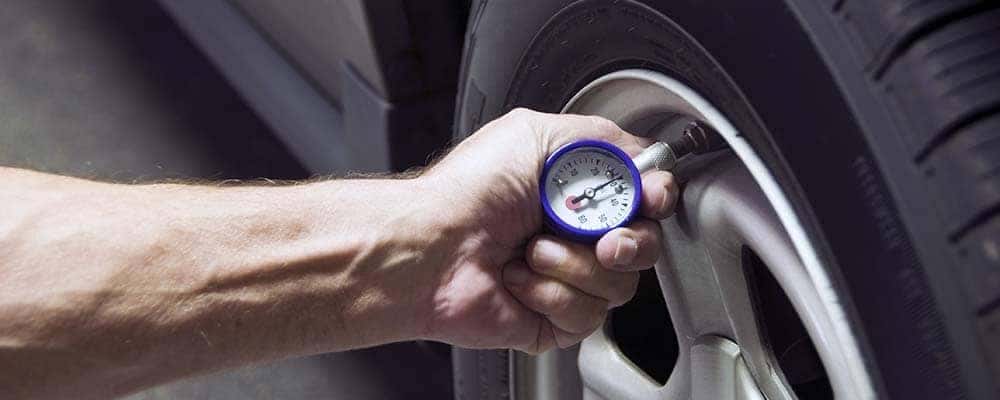 Unsure how to check your tire pressure? Since proper inflation is crucial for tire performance and your vehicle's overall health, it's necessary keep track of tire pressure. Learn how to check your tire pressure before hitting the roads of New London with Old Saybrook Chrysler Dodge Jeep Ram!
How to Use a Tire Pressure Gauge
It's recommended to check your tire pressure on a monthly basis to ensure proper inflation. Using a tire pressure gauge, follow these steps:
Let your car rest. Don't check tire pressure immediately after a long road trip through the Niantic area.
Check your vehicle manufacturer's recommended PSI, which is a measurement of tire pressure.
Remove the valve cap from one tire, and place the tire pressure gauge on the valve sound.
Make note of the reading on the tire gauge, and repeat for the remaining tires.
If PSI readings are low, use an air compressor to fill your tires to the recommended PSI.
Keeping a tire pressure gauge in your glove box is a good way to remember to check your tires, as well as, help monitor pressure with changing seasons or if you are just unsure.
Reasons Car Tire Pressure is Important
Appropriate car tire pressure is important for several reasons, including:
Longer tire life
Quicker steering response
Improved fuel efficiency
Smoother ride
Go farther than just around Madison with confidence knowing your tires are properly inflated.
Schedule Service with Old Saybrook Chrysler Dodge Jeep Ram
Schedule your service appointment with Old Saybrook Chrysler Dodge Jeep Ram in Middletown if you discover any further issues with your car tires, and make sure to take advantage of our service specials. Look to our dealership team for more car care tips like how to repair car dents and scratches and how to change a flat tire.