Help With Your Back-To-School Shopping List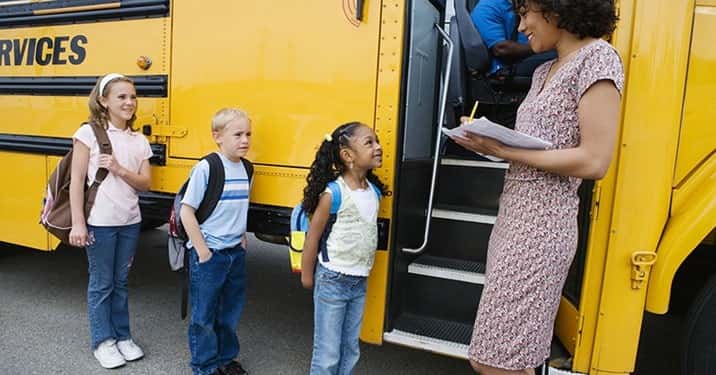 You'll be driving the kids to school everyday before long, and now's the time to stock up on what they'll need once class starts.
Back-to-school shopping can be expensive and time consuming, especially if you don't know exactly what you need. Retail experts estimate consumers will spend $27 billion on back-to-school supplies in 2017.
Consider starting early, setting a budget, and avoid temptation to buy everything at once. That's some of the advice from Deloitte, a consulting firm that released a report on back-to-school shopping in July.
"Schools are changing their classroom experience to include more technology including laptops and tablets," Prosper Principal Analyst Pam Goodfellow said. "That is why many parents, specifically Millennials, are spending more during back-to-school season and taking advantage of retailers' best deals to stretch their budgets."
Parents are expected to spend $501 per student on back-to-school items, Deloitte reports.
Deloitte's survey polled a sample of 1,200 parents with at least one child attending school in grades K through 12 this fall.
Here's some suggestions of what to stock up on this back-to-school season.
Organizer: Stay on track and stay on task with an organizer. Digital versions are available, though there's something to be said for writing something down by hand. Check out what Franklin Planner has to offer.
Backpack: Get something that will last. Dual zippers are always a good idea, and look for something with a reinforced bottom. The National Safety Council said a backpack should never be wider or longer than your child's torso and never hang more than four inches below their waist. The council also recommended backpacks have a padded back and shoulder straps, hip and chest belts to help transfer weight, as well as multiple compartments.
Cell phone: Once a luxury, now a necessity. This doesn't mean splurge on the latest smartphone, but they need a device to keep them in touch. Verizon wireless suggests putting younger children on a limited plan or prepaid plan to set a limit on their usage. Phone companies also offer services allowing parents to control what apps can be used on their children's smartphone.
Shoes: A new pair of shoes completes the outfit and makes trekking around the school more comfortable. Many schools don't allow certain color shoes and shoelaces, so be sure to check for any restrictions before buying.
Snacks: It's hard to concentrate on an empty stomach. While food might not be allowed in the classroom, a granola bar, banana, apple or bag of nuts can nourish between classes.
Electronics: This is that miscellaneous category. And what you may need varies person to person. Some suggestions include a graphing calculator or a portable cell phone charger.
Cleaning supplies: Hand sanitizer and disinfectant wipes kill germs, and there are plenty of germs in classrooms, cafeterias and bathrooms. Teach your child healthy sanitation habits and hopefully they won't endure many sick days this year.