Seasonal Alerts For Early Fall Weather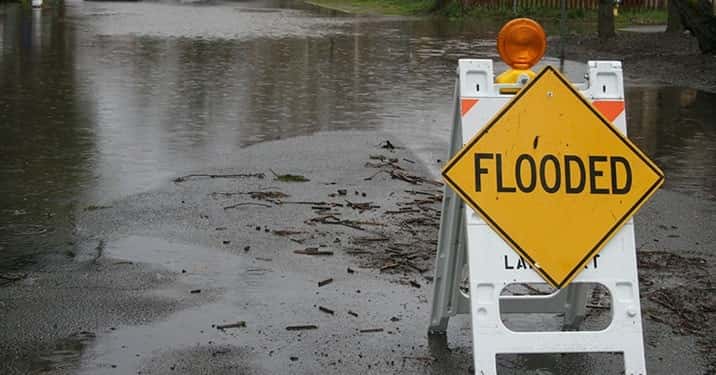 Most people won't encounter floods, fires, earthquakes, hurricanes, tornadoes or acts of terror, but such events become far more problematic for the underprepared.
That's why drivers should always have an emergency kit in their trunk and contingency plans for disasters, according to safety experts.
"Disasters don't plan ahead. But you can," said John F. Kelly, director of the United States Department of Homeland Security.
September marks "National Preparedness Month" and safety agencies are seizing the opportunity to remind everyone about emergency planning.
Federal officials urge citizens to help prepare their neighborhood by starting a local emergency preparedness project. This begins by identifying local hazards and developing plans to solve potential problems.
While no two preparedness projects are exactly alike, they all share common themes. Serve.gov offers the following suggestions for developing a local emergency preparedness project:
Identify local resources. Determine what risks your community faces.
Create a team. Work with friends and neighbors to develop contingency plans.
Set outcome-based goals. This will help track progress and accountability.
Ready.gov also offers suggestions for families interested in emergency preparation:
Make a plan. Determine where everyone will meet in case of an emergency.
Build a kit. An emergency preparation kit should contain bottled water, candles, portable radio, batteries, first-aid kit.
Memorize emergency contact numbers. Make sure your children know important cell phone numbers and other emergency contacts.
Long Island-based DC Safety offers the following suggestions for roadside safety kits.
For the trunk:
First-aid kit
LED flashlight
Extra batteries
Snacks (energy bars, granola)
Jumper cables
Flares
Reflective vest
Tools (jack, tire iron)
Tow rope
Cell phone charger
Recently inspected spare tire
Drinking water
For the glove compartment, center console or under a seat:
Insurance and registration information. Keep them together in a visor organizer so they're easy to find.
Road atlas, because GPS won't always be an option.
Notebook and pens, to take down a license plate after an accident or jot down reminders or tasks.
Paper napkins and tissues
Emergency spot treatments for stains
Work gloves
Tire-pressure gauge
Extraction tool, a device capable of cutting a seatbelt and breaking a window in an emergency.
Wet wipes
Flashlight