Best Winter Wonderland Destinations to Visit Near Old Saybrook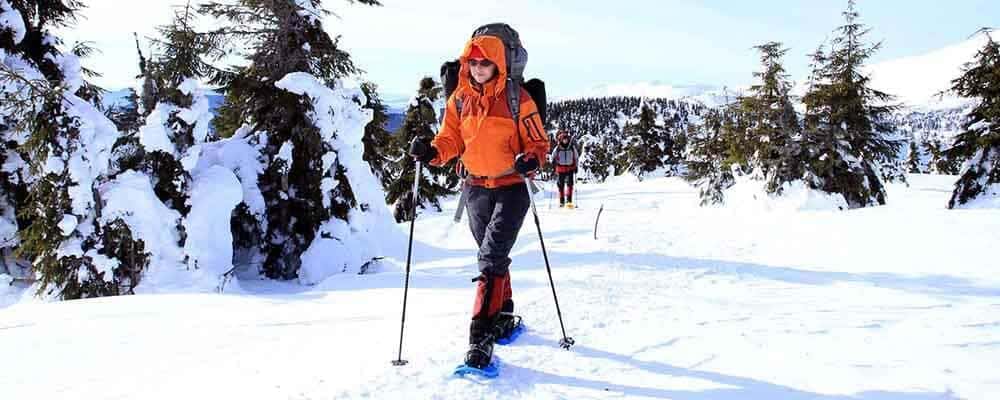 The holidays are upon us, which means it's time to get in the festive spirit and enjoy all that the winter months have to offer. Discover some of the best winter wonderland destinations to visit near Old Saybrook, courtesy of Old Saybrook Chrysler Dodge Jeep Ram!
Saybrook Point
A top destination near Old Saybrook during the winter is Saybrook Point. Here, you can celebrate the holidays, and take advantage of all that winter has in store.
Christmas: Join Saybrook Point for a Christmas Eve Day Brunch featuring a buffet from 10:30 a.m. to 2 p.m. on Sunday, December 24. There is also a special Christmas a la carte menu available from 4:30 to 7:30 p.m. that evening. On Christmas Day, you can enjoy an extensive buffet, complete with seasonal favorites and festive decorations with this waterside dining experience. The buffet runs from 11 a.m. to 5 p.m. An a la carte menu is available from 5:30 to 7:30 p.m. that evening.
New Year's Eve: Enjoy a New Year's Eve meal at Fresh Salt at Saybrook Point, or participate in the New Year's Eve Ballroom Gala, running from 7:30 p.m. to 12:30 a.m. The evening will feature passed hors d' oeuvres, a raw bar and sushi bar for cocktail hour, a three-course dinner, a premium open bar, a champagne toast, and a table for Viennese dessert. Music from The Cartells for dancing rounds out the evening.
Fire & Ice Festival: From 12 to 5pm on Saturday, January 20, enjoy this winter event that offers guests a unique experience with ice sculptures, winter-themed festivities and demonstrations. The day also includes seasonal food and drink specials.
Winter Activities
There's no shortage of winter wonderland destinations near Old Saybrook, where you can partake in a variety of winter activities.
Skiing: Hit the slopes at Mohawk Mountain, Mount Southington, or Power Ridge Mountain Park, to get your ski fix.
Museums: Head to the New England Air Museum in Windsor Locks to take in the history of aviation, or visit either the Maritime Aquarium in South Norwalk or the Mystic Aquarium for an underwater adventure.
Eating: Cold weather is ideal for the likes of the Connecticut Wine Trail, the Connecticut Beer Trail, or the Connecticut Chocolate Trail.
Art: There are many art museums near Saybrook, including the Yale University Art Gallery, the New Britain Museum of American Art, and more.
Stay in Touch with Old Saybrook Chrysler Dodge Jeep Ram
For more suggestions on the best winter wonderland destinations to visit near Old Saybrook, or spots to have brunch in New Haven, or if you want to get behind the wheel of the perfect car to get you there, get in touch with the team at Old Saybrook Chrysler Dodge Jeep Ram.